Analysis in Government Month 2023 hub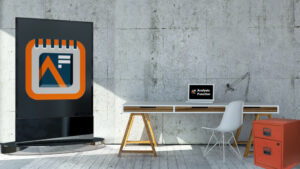 Analysis in Government Month 2023 (AiG Month 2023) takes place throughout May 2023, this year's theme is "Impact". 
This page will tell you more about how you, your team, or your department can take part by attending our events, or even organising one of your own.
You can go straight to the Analysis Function Eventbrite page to find our full calendar of events so far. New events will be added up until the beginning of AiG Month, so make sure to keep checking back!
All about AiG Month
AiG Month 2023 is filled with bespoke learning events for analysts across government.  The packed schedule features live events, insightful blogs, and themed learning days for you to get involved with. 
The UK's largest learning and development event for government analysts is back! 
Make the most of this unmissable opportunity to join us and develop your analysis skills!
Our theme
The theme for AiG Month 2023 is 'Impact' and how excellence in government analysis impacts policy decisions, operational delivery, and ultimately the society we all live in.
This could be the impact of an analysis project on Policy or Operational Delivery colleagues, the impact of improving the accessibility of your data visualisation, or even the impact the innovative, inclusive, or interesting work you're currently engaged in will have in the future.
During AiG Month 2023 you will have the chance to:
attend exclusive events

learn from exclusive new learning and development (L&D) resources

develop analysis skills
Live events will include presentations, demonstrations, question and answer sessions, interactive workshops… and more.
How to sign up
Make space in your calendar for some amazing AiG Month events, happening every Tuesday, Wednesday, and Thursday throughout May at 'Ten, Twelve, and Two' (10:00, 12:00, and 14:00). 
Head to the Analysis Function Eventbrite page to see our latest events.  New events will be added up until the beginning of AiG Month, so make sure to keep checking back! 
Our programme of events
This section will be updated as we build up the events calendar so keep checking in for more and visit the Analysis Function Eventbrite page for all the latest live events: 
Confirmed events so far also include:
'Evaluation Day' – a full day event focused on the key evaluation skills you need to succeed

The Armchair Analyst – an interactive choose-your-own-adventure session that went down a storm at Civil Service Live 2022

Hackathon 3.0 – an event co-hosted with Data Science Campus that provides opportunities to work with colleagues and compete with other teams to help solve a real-world problem.
We'll also hear from our fantastic AiG Award winners who will share some of the skills and learning resources that helped them achieve their award-winning work.  
People stories
making an impact
AiG Month 2023 will bring you enlightening people stories from some of your colleagues working on the biggest analysis stories from your departments and professions.  There will be plenty of inspiring content for you to dip into throughout the month. 
On Fridays during May new blogs will be published, so make sure to bookmark this page and keep checking in for more details.  
Follow the AF on Twitter to get notifications whenever we publish an update. 
The impact of great Learning and Development resources
We will be sharing resources to enhance the impact of your analysis skills and your personal impact throughout AiG Month 2023. This learning has been curated and created by the Analysis Function Capability Team and a diverse range of top government analysts, so you can be sure it will make an impact. 
Connect with us
You can interact with the Analysis Function Central Team by:
Use the hashtag #AiGMonth23 to keep up to date with all the latest and share with your network. 
If you have any questions about AiG Month, or if you would like to share your content, please email the team at Analysis.Function@ons.gov.uk.
We look forward to seeing you there!