My career in analysis: Chris Payne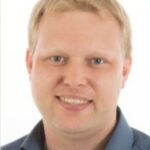 This blog is part of our Analysis in Government (AiG) Month 2022 series called 'My career in analysis'. Throughout the month we will be sharing blogs from colleagues about their career journeys. Each contributor will also share their best pieces of advice for aspiring analysts.
My name is Chris and I work on the Analysis Function 'Standards and Assessment' at the Office for National Statistics (ONS).
Functional standards:

'…guide people working for and with the UK Government. They bring together and clarify what needs to be done, and why, for different types of functional work. They help to define and enshrine the mandate of each function.'
This means that I'm responsible for providing accessible guidance to help other people produce high quality analysis across the whole of the UK government Analysis Function. I'm also developing an assessment tool which will help departments understand how they are meeting the Standard and where they might need to make changes.
My role involves listening to lots of different opinions from lots of different people so it's important to be able to work well with others! Once I've gathered their opinions, I can then evaluate them and use them to help guide our work on standards and assessment.
One of my goals is to make sure existing standards are clear, effective, and easy to access. This is often better than creating new standards which can cause additional problems. But there is a careful balance to be taken to make sure the standards are as effective as possible.
This job is my first move away from leading analysis projects on a specific topic.  It is a real privilege to be in my current role and I want to make sure I do the best job possible. I am working hard to resolve a new set of challenges every week and I hope my work will help analysts across government for years to come.
How I started in the Civil Service
I joined the Civil Service in 2012 as a Research Officer (RO) at the ONS. I was looking for a way to use the research and statistics methods I had learnt at university. I also wanted to have a positive effect on society.
The RO role met all those needs and more. It was a fantastic opportunity with plenty of flexibility, challenge, and variety. I felt extremely lucky to get the job, and I am pleased to say that I still feel that way today!
Since 2015, I have been working as a government analyst at both Senior Research Officer (SRO) and Grade 7 (G7) level, at different times. I have led analysis projects on many economic and social issues.
My work has involved things like developing experimental methods for monetary accounting, through to measuring quality of life issues such as personal well-being, loneliness, or social capital. Each project helped me develop new skills, which have in turn, helped me to develop myself professionally and personally.
An inspiring secondment
A particularly memorable experience was in 2015, when I was able to spend a year on secondment at the Centre for Time-Use Research (CTUR) at the University of Oxford. I helped the centre collect and publish information about how people spend their time. We call this a 'time-use' survey. We collected data through a national diary-based study where people kept written records about how they used their time.
The fascinating thing about time-use data is that it captures everything people do in detail. This includes things like:
what activities they did
who they were with
where they were
whether they were using a smart device at the time
It even includes information about how much they enjoyed each moment. The data showed that the UK's favourite activity in 2015 was sleep!
My secondment experience got me interested in how socio-economic research could be used to solve complex real-world research questions.
The scope for multivariate analysis was really an opportunity for years of research and endless applications. I hope anyone reading this blog post looks up the data on the
The secondment left me inspired  to learn more, so I have now started my own part-time PhD using time-use data. I'm doing my studies alongside my work at ONS. My professional experience also meant that I could create my own research questions on issues that the wider government statistical community are interested in.
My advice to aspiring analysts
Look for opportunities to get involved in secondments or extra activities. These activities can broaden your analytical experience. There are plenty of opportunities for development on offer if you look for them.
Try to read beyond job descriptions as they can make a role sound much less interesting than it actually is! Some job descriptions can sound very restrictive, but there is always scope to add your own personal style to the work. Look for ways you can make a role your own when looking at job adverts. You may find great new opportunities you would never have thought to apply for before.