This item is archived. Information presented here may be out of date.
Working together: Innovating new policy for digital trade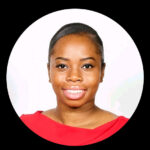 This blog is part of our 'Working Together' series for Analysis in Government (AiG) Month 2022. Throughout the month we will be sharing blogs from colleagues across government to highlight the power of working together.
The trade-focused International Analysis Team in the Department for Digital, Culture, Media and Sport (DCMS) is an innovative combination of legal and economics analysts. We work on one big problem: that the digitalisation of trade has brought so many new issues with it, and policy is struggling to keep up.
Our work
We're using a problem discovery and solutions iteration process to test the possibilities for that new policy. As we work at the global frontier of new digital trade policy, we have to prioritise solutions that will have the biggest effect in lowering cross-border barriers to digital trade; opening new opportunities for businesses; improving online experiences for consumers; and supporting efforts to combat climate change.
This means speaking to as many academics and fellow policy-makers as we can. We have a network of experts from around the world that we regularly engage with to discuss topics like blockchain applications; the fragmentation of technology systems into regional blocs; computational law; how source code should be understood in trade deals; data governance; the many applications of machine learning, and other topics.
To turn this process for discovering policy problems into practical action, we also do research into a range of digital trade topics that support our colleagues in their negotiations at the World Trade Organization, or with trade partners. This might include things like working out the right approach to source code, or analysing the digital trade barriers established by other countries.
As we discover the problems inhibiting the expansion of digital trade, we work closely with with domestic policy teams to choose the right regulatory co-operation for achieving high standards with trade partners, while also keeping barriers to trade low. This has meant giving long-term advice to several teams as they seek to use the enforceability of trade agreements to bind other countries to high standards and open markets. We also work with teams in other parts of government, including the Better Regulation Executive.
And what have we achieved recently? We have advised on the approach to the UK's recent big achievements in digital trade, such as the Digital Economy Agreement with Singapore, and the start of negotiations with countries such as Canada.
Last month we brought together many colleagues at our Digital Trade Conference in March 2022. Nearly 100 civil servants from across government attended the conference and talked about their work with trade experts from Australia, Canada, New Zealand, Hong Kong, India, the EU, and several other places. As a result we have really pushed the work of our department to the forefront of international discussions of where countries like the UK need trade policy to deal with all of the opportunities and problems in digitalisation.
The benefits of working together
By working together with colleagues across government and leading academics, we can create more ambitious ideas for digital chapters in the UK's new trade agreements. We can also work to discover how we can co-operate over regulation with our trading partners.
Our work to innovate new digital trade policy is ongoing, and we have been successful in getting new ideas into the UK's trade deals.
We would welcome opportunities to discuss the project with our work with fellow analysts. If you would like to know more about the work of the International Analysis Team you can contact Geraldine Tetteh at geraldine.tetteh@dcms.gov.uk.