Statistics user research at the Ministry of Justice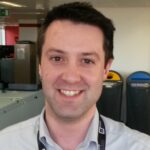 Understanding the needs of our users is an important part of government analysis. It ensures that our products remain useful and relevant. At the Ministry of Justice (MoJ) we recently undertook a research project to find out how well our outputs meet the needs of our users.
What we did
This was an ambitious project that aimed to gather feedback on a wide range of statistical publications. The challenge was to do this with limited resources and within a short timeframe.
We agreed that we could not carry out an in-depth study of every publication. Instead, we assembled a project team with representatives from across our main publication areas. Together, we agreed the themes of interest and an outline interview script. Each representative then contacted and interviewed at least two of their teams' users. By spreading the work in this way, we were able to cover a lot of users without anyone having to commit a large amount of time to the project.
We also scheduled interviews with our own statistical publication teams. While it might seem strange to do this in "user" research, we felt it was important if we wanted to act on the results of user feedback. It meant that we could understand the feasibility and processes involved in making any changes as a result of the research.
Results
The research gave us a range of insights into our users. We identified three distinct use cases across our users:
users who are confident with figures and take what they need from data tables
users who are looking for figures but lack confidence or understanding to use data tables — these users want to see the numbers in a report so they can see a full explanation of what they show
users who want deeper analysis and insight that explains the figures and trends that they show, rather than looking at numbers alone
Across these groups we found that users sometimes had problems locating the information they needed. They also needed simpler ways to navigate large amounts of data. Often, users wanted an easier way of bringing together related information and seeing a more complete story about the justice system.
We also had plenty of positive feedback about how users valued the information and service that they receive from statisticians. We identified successes, such as the way that using Reproducible Analytical Pipelines has improved our ability to produce large volumes of data to meet user requirements.
Reflections
Although I have only included a small sample of the results here, we generated a huge amount of insight. The whole project was incredibly valuable. Our experience was a very positive one and produced a great deal of value for relatively little time and resource. The approach of splitting the research work across multiple teams meant that nobody had to make an excessive time commitment and recruitment was relatively straightforward. We were able to engage with users and producers covering a large number of statistical publications in a matter of a few weeks. Although this meant that the research was broad and did not go into great depth on individual publications, this approach worked well as a first step to getting a general overview of the main issues.
Even where the research told us things we already knew, or thought we knew, it felt far more powerful to get this information through an outside perspective. It helped both in convincing others of the need for change, and in organising our own thoughts and ideas.
However, getting this information is only the start. The next step is to work out how to put in place the necessary changes to better meet user requirements. What this research has done is give us a better understanding of what we should be aiming for.
For anyone who is thinking about carrying out user research, it's something I would highly recommend. It is something that can be done quickly if needed, and provides a fascinating insight into our work.