This item is archived. Information presented here may be out of date.
My leadership journey as a statistician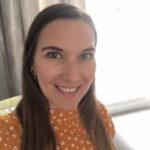 I have been a statistician in government for over eight years and have had quite the journey.  
My main takeaway? You will develop your skills most in those roles outside of your comfort zone (scary but true)! 
My first role was in the Office for National Statistics (ONS) in data collection – coming from a maths background this was all new to me, but I developed so many new skills in this role. I was lucky to have a manager who badgered me on my development (thanks Clare), making sure I had a plan for development and taught me accountability in my own career development.  
Unlike lots of analysts, I didn't have a specific career path in mind, but for me this opened me up to a whole set of opportunities I would never have considered! While I was working out what I wanted to do next I approached someone to mentor me. I've had different mentors throughout my career; providing different perspectives and challenging me in new ways.  
I really started developing my leadership when I took up an amazing opportunity (and a terrifying leap of faith) to work at Channel 4 news during the 2015 election. My manager at the time (and someone whose leadership I value) gave me the support to go for it – he knew I was resilient enough to succeed, and I will always be grateful for his encouragement! 
I learnt so much about myself as a leader; focussing on building capability, learning to delegate and thinking more strategically – you don't need to know everything to lead!  
Throwing myself into a scary challenge really strengthened my confidence as a leader (goodbye imposter syndrome!). 
Since my whirlwind placement at Channel 4, I've worked in lots of varying roles, always trying to stretch my abilities; from economic statistics to coronavirus (COVID-19) response to most recently working in the GSS Careers team supporting other budding statisticians to join the growing community.  
Whatever I choose to do next in my career, I know I have the resilience and tools to take the leap of faith (and a great network around me every step of the way).