How the Government Statistical Service (GSS) are continuing to improve planning statistics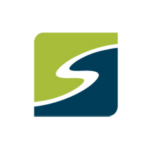 The availability of high-quality planning statistics is important for policy decision making and for people who would like to understand more about the planning system. The UK government's levelling up priorities mean that accurate local level data are becoming even more important. This includes data on planning and land use. The Government Statistical Service (GSS) are looking for feedback to help us ensure our planning statistics are valuable in informing policy and important questions for the public. You can give your feedback about our statistics by filling in our user survey.
In 2020, the Office for Statistics Regulation (OSR) reported on the progress that had been made since their previous systemic review of housing and planning statistics. You can read both the 2017 report and the follow-up report from 2020 on the OSR website.
This blog gives an overview of the progress that has been made since the 2020 report. It also highlights future developments across the GSS. As we strive to ensure our planning statistics meet the needs of users, we will be conducting further user engagement activities and welcome your feedback.
Working together across the GSS
The GSS cross-government housing and planning working group continues to lead across government statistical collaboration. The working group provides a platform for producers to share updates and potential developments as they happen. You can read more about how the GSS cross-government housing and planning working group have helped address the recommendations made by OSR in their 2020 report.
A planning statistics subgroup has been formed since the 2020 report was published. The subgroup provides a specific space for colleagues to work on identifying data gaps and sharing initiatives to improve the value and quality of UK planning statistics.
The Department for Levelling Up, Housing and Communities (DLUHC) has recently resumed publishing statistics on land use and land use change in England. You can see the statistics on land use and land use change on GOV.UK. Although DLUHC will be concentrating on providing updates of previously published statistics, they will also look at developing improved breakdowns to further meet user needs. They will consider other classifications used across the GSS, such as existing breakdowns of types of agricultural land, to bring increased coherence to datasets. The GSS continue to work together, learning from each other, and looking for opportunities for improvement across the UK.
Improving accessibility
Progress continues to be made to improve the accessibility of UK planning statistics. DLUHC are working towards improving accessibility by further developing their interactive dashboards, improving links between webpages, and providing open data files in addition to the existing fixed live table outputs. They are also working to improve the readability of their content on a range of devices, and to meet the accessibility needs of people with visual impairments.
DLUHC's work to further digitise the planning system in England aims to:
create a more streamlined publication of figures relating to the development management process
make improvements to other parts of the planning system, such as making the status of local plans across England more transparent
The Scottish Government and the Department for Infrastructure in Northern Ireland are also working to update tables related to planning statistics to make them as accessible as possible. The Department for Infrastructure in Northern Ireland are working with local authorities to develop two new planning portals. These new systems will help streamline the provision of data used in their suite of planning statistics publications.
There are still challenges
The OSR review highlighted a user need to be able to understand the journey of planning permissions to construction. The Department for Infrastructure in Northern Ireland have investigated the feasibility of linking planning approvals to house building completions data. They have identified several areas that need to be addressed before this is possible. The lack of common variables and the complex nature of planning applications are some examples of the challenges involved in linking between data sources. You can read the report about linking planning approvals to house building completions data on the Department for Infrastructure website.
There is no quick solution, however the GSS continues to work together to consider the needs of users and how available data can meet these needs.
Working to improve our understanding of what users want from planning statistics
Changes to policy, such as the levelling up plans for the UK and the planning reform in Scotland, are creating a new environment where the need for data is changing. It is a priority for the GSS to consult with users to understand and respond to their needs and allow for the creation of good policy.
Across the GSS, we are working to build a better understanding of these user needs in an ongoing process of engagement. In Scotland, there are plans to consult stakeholders on their Planning Performance Statistics and Scottish Vacant and Derelict Land Survey.
We are currently looking to consult users of planning statistics in England, Wales, and Northern Ireland to help us understand more about their data needs. Please tell us about your experiences of using planning statistics by filling in our user survey. Your responses will help us ensure our statistics are a valuable part of informing policy and decision-making for the public. You can contact Chloe Massey about this work at GSS.Housing@ons.gov.uk.