5 quickfire questions with Professor Sir Ian Diamond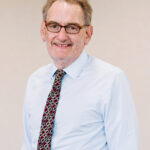 Professor Sir Ian Diamond, National Statistician and Head of the Analysis Function, answers our 5 quickfire questions about his career so far.
What is the best thing about your job?
There are many great things about being the UK's National Statistician and Head of the Analysis Function, from meeting great colleagues and hearing their ideas to speaking at international conferences. But one thing that I especially enjoy is the wide range of analysis that the ONS, and wider Analysis Function, produce. From population and migration to economic and environmental, the sheer breadth of topics which benefit from of analytic insight excites me. This means for me that no two days are ever the same.
I enjoy working with colleagues to overcome diverse analytical problems to allow for the best insights to be generated. As we live in an increasingly data rich society, the amount of areas that we are able to provide insights and understanding into will increase and I really look forward to new frontiers for government analysis.
What motivates you?
Throughout my career I have always felt that a cornerstone of analysis is quality. So, it is fair to say that what motivates me is ensuring that data are collected and analysed thoroughly. In guaranteeing the quality of analytical insights we ensure that it is "fit for purpose".
It is that sense of being "fit for purpose" that leads me onto my second motivation: serving citizens. Statistics on their own are interesting artefacts but it is only when they are considered in the wider context of the lives of our fellow citizens that their real importance becomes apparent. It is for that reason that providing analysis to enhance the lives of others is a key motivation for all that we do at the ONS and my motivation for this has never been higher.
What does "making an impact" mean to you?
This is an interesting question! I think for me, making an impact simply means ensuring that analysis is being used to answer questions which have the potential to improve people's lives; and that analysts are answering questions of which the analysis is complex and the resulting answers not obvious.
What was your first job and what did it teach you?
My first non-holiday job was as a lecturer in statistics at Heriot-Watt University in Edinburgh. In this role I taught statistics both to people doing a statistics degree and to people studying statistics as part of their degree, such as town planning students. This role, as many early career roles are, was enlightening and from it I took observations which have stuck with me throughout my whole career.
Firstly, I learnt that our society sometimes pigeonholes people into believing that they are not good at statistics and mathematics when, paramountly, they have the ability to understand and to analyse data. This is why I am keen that the Analysis Function welcomes colleagues from as many backgrounds as possible who realise they can understand data and can make a difference. Secondly, it taught me that it is incredibly important to be very, very clear in explaining statistics and always to use relevant, motivational examples.
If you could go back in time and give your 16-year-old self just one piece of advice, what would it be?
Throughout my career I have been fortunate enough to travel to many different countries and experience many different cultures. It is for that reason that I would say to myself to spend more time learning different languages.