5 quickfire questions with Emily Starling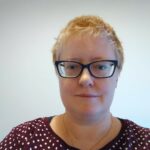 Emily Starling, senior analytical officer at the Office for Standards in Education, Children's Services and Skills (Ofsted), answers our 5 quickfire questions about her career so far.
What is the best thing about your job?
The team I work with. It's great to manage a group of such enthusiastic people. Everyone wants to learn and develop, and everyone has particular areas of strength. I really enjoy helping people find their strengths and develop into better analysts, as well as seeing them go on to the next step of their career.
What motivates you?
I work with data about children in care, which includes children who are fostered or adopted, or live in children's homes, so it's definitely the opportunity to make a difference to their lives through the work we do. I worked in domestic violence services for adults before coming to the Civil Service, and there's a lot of overlap between the two areas. I like that I get to make use of my previous experience in my current job.
What does "making an impact" mean to you?
Producing analysis that makes people think or changes their minds. There's a lot of anecdotal evidence in my area. We do a lot of analysis to see if something is relevant on a wider scale, and if it's not, to provide data that can be used to better understand what is happening. This means our policy and inspector colleagues can think about why something is happening.
What was your first job and what did it teach you?
I worked for an international school for a year in my early twenties, teaching English. Sadly, the owners were definitely more interested in making money than caring for the kids, or ensuring they were getting an education. But it taught me a lot about how I wanted to work with people, and what was important to me, as well as how to stand up for what I thought was right, even if I did not have much power to effect change.
It also taught me about living with teenagers…I was a house mistress to 5 teenage girls, and I did not realise until then just how sneaky, clever and hilarious teenagers can be!
If you could go back in time and give your 16-year-old self just one piece of advice, what would it be?
Do not make university choices on the basis of what you think your adult life will be like. You have no idea at 16 what's out there that will completely change who you are. Also, definitely do a maths A level!