This item is archived. Information presented here may be out of date.
What I learned on secondment to regional devolved government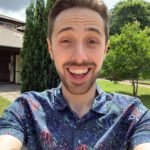 One of my favourite features of the statistical fast stream is the opportunity for a six-month secondment outside the Civil Service. My recent experience in the West of England Combined Authority exposed me to local government, policy development, and a whole new range of colleagues. While there I built my experience in policy, learned how my skills as an analyst can benefit all kinds of projects, and saw an organisation that is truly working hard to grow and develop.
The West of England Combined Authority (WECA) is one of eight combined authorities in England with a directly elected regional mayor. WECA works with local authorities in the Bristol and Bath area to deliver regional economic development, using powers and resources devolved from national government, covering transport, housing, business and skills. The office itself is based in central Bristol, which worked well for me as it was within commuting distance (I live in Cardiff), but in a city I hadn't really explored before.
I joined WECA's strategy and policy team in April, when they were working on the authority's local industrial strategy. This is an important document setting out the long-term priorities to increase productivity in the region. Having spent several postings learning how to produce statistics, I now had to use them!
My role was to understand and interpret evidence about the region (such as the productivity of businesses), to inform the policy decisions in the strategy. So I was involved in policy-making for the first time. I learned about making statistics more accessible for decision makers, and hope to put these lessons into practice now I am working in central government again.
Other projects in WECA brought me into contact with people from different professional backgrounds: economic development experts, academics, local authority housing managers and colleagues who support businesses on the ground. It demonstrated the breadth of interesting work done by local government, but also offered a surprising number of areas for me to add value.
By providing improved evidence and analysis, I was able to help solve problems like identifying funding routes for growing businesses, estimating local trade effects relating to Brexit and quantifying housing problems in the region. Given my previous experience was purely within statistics production areas, this taught me to be proactive and persuasive in offering analysis anywhere it can help.
I was also impressed at how quickly things could be achieved in such a small organisation (WECA employed its 100th staff member while I was there), and the appetite my colleagues had for doing new things. For example, I was able to procure a business intelligence data platform which gives useful data on things like local businesses and funding streams on behalf of WECA and the four local authorities. I was able to liaise directly between the users, the provider, our legal team and our procurement team to set this up in just a couple of months.
I really hope to take this sense of drive for innovation back into central government, where larger structures can sometimes make it feel harder to make changes.
Overall, WECA offered a real change from my previous experiences. I was able to understand policy-making in a local government context, see how I and my fellow analysts can make more of a difference across government, and pick up some of WECA's drive for change and improvement. In my experience, these opportunities have all been unique to local and regional government.
George Margesson, Principle Economist of WECA also wrote about this secondment:
"At WECA we hosted two statistician fast streamers on secondment in 2019. These placements have been extremely successful for us. We found the fast streamers to be highly motivated and imaginative faced with a wide range of new challenges. WECA is a relatively new organisation, established in 2017, and these secondments have really helped us to strengthen our new analysis function and demonstrate the value of robust analysis across our policy work. As a former fast streamer myself, I think secondments with us offer a brilliant win-win – we gain fresh insight and enthusiasm, and the fast streamers gain experience in a small organisation, where the links between political leadership, policy, and operations are very close and the impact of their work is clear. And, as an advocate of devolution, I think it is important to continue strengthening the interchange between central and local government, to share different perspectives and better understand the priorities and constraints we are all working to."

George Margesson, Principle Economist of WECA