This item is archived. Information presented here may be out of date.
The User Engagement Strategy for Statistics – our progress since launch!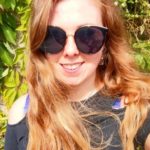 I joined the project team back in March and I think I can speak on behalf of the team when I say it's been an exciting time to be working on the User Engagement Strategy and we have been very busy!
Don't forget, we need you to help us promote the strategy at every opportunity. Please play your part by telling others (in any profession!) about the strategy, its vision and the three goals.
So, what have we been up to, and what's next?
Departmental launch events
Tegwen Green and Nancy Singh have been very busy introducing the User Engagement Strategy to various different government departments over the last few months.
We want to say thank you so much to those departments for having us and it's great to see so many people as enthusiastic about user engagement as we are. If you're keen to host a launch event for the strategy or talk about how your department plans on implementing the goals, please email us at gsshelp@statistics.gov.uk and we'll happily set this up.
User engagement survey
We recently sent out a current landscape of user engagement survey to understand current user engagement activity across those producing statistics. It's a short survey which will allow us to see the range of user engagement happening across departments, as well as the barriers there are and the support that might be needed.
The findings from this will be written into a report and disseminated in the autumn. They will go on to be used in the development of the USER (User Support and Engagement Resource) Hub so it's vital for you to fill it out so that we can make sure we establish a hub that is fit for purpose, with OUR users' needs in mind.
You have until Friday 30 July to fill it out, so don't wait!
Top-tips
We recently published our User engagement top-tips. They build on themes that were set out in the Office for Statistics Regulation's guidance on user engagement. There are 10 top-tips in total, ranging from how to identify your users through to learning and reflecting on your engagement activities. The tips also include some handy examples, so please check them out!
Departmental vision statements
We would like to thank all the departments who have sent us their visions for user engagement. We are currently reviewing them and looking at the common themes that come from them. If your department is thinking of publishing a user engagement vision, or have already published one then please let us know at gsshelp@statistics.gov.uk.
Champions
The User Engagement Champions network has grown by 22 champions over the last couple of weeks! With so much enthusiasm and activity in the network, we have recently made the decision to extend the meetings to two hours meeting every other month. Champions can then continue those great discussions in the new and improved, monthly champion chats.
We have worked with our champions from HM Revenue and Customs and Northern Ireland Statistics and Research Agency to publish two new user engagement case studies. We have added information on the Tobacco and Alcohol Tax Gap Steering Group and Northern Ireland House Condition Survey workshops to our user engagement case study webpage.
The network is made up of vibrant, supportive and enthusiastic individuals across all major government departments and we're always looking to welcome new champions. If you would like to find out more about becoming a champion, please feel free to get in touch with Shamela Pepper-Grainger by emailing gsshelp@statistics.gov.uk.
More information
For more information or to share your thoughts and comments on user engagement with the project team please email gsshelp@statistics.gov.uk.
You may also be interested in watching the two videos played at the launch event, featuring a range of views on user engagement, and showcasing some success stories:
If you would like access to the full recording of the launch event, please email gsshelp@statistics.gov.uk.