Statistics are like buses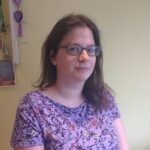 As I approached the end of my 3 months at the BBC I began wondering what I would write about it. My predecessor Hannah described the role in her blog and explained the split of the work between:
ad hoc requests for statistical support
on the day coverage of statistical releases
longer term, more in-depth, projects
Little had changed by the time I was on my secondment. I even witnessed the coverage of a second Conservative leadership race. The overall theme remained the cost of living and recovery from the pandemic. Although, day-by-day, I advised on use of data on topics as disparate as bus cancellations in Perth, and angry women.
So, instead, my blog post will concentrate on logistics, bringing your expertise to the role, challenges, and what I have learnt.
Logistics
I couldn't have applied for this secondment before the COVID-19 pandemic. I'm a parent based near Southampton and the role is based in London.
Hybrid working made this secondment accessible for me. The wider team generally work in the office from Tuesdays to Thursdays. I aimed to be in the office two of those days, and otherwise work from home. Combined with my husband swapping the odd shift, we managed to enable the 2.5 hour commute, and keep track of the kids. I couldn't juggle this much long-term, but for 3 months it was worth it.
Bringing your expertise to the role
Professionally, I'm an expert in questionnaire and materials design. I led the development of the Census 2021 form, and I am currently responsible for respondent facing materials for the transformed Labour Force Survey.
I was able to bring that knowledge to the BBC. I did this by advising on the wording of data requests and explaining the intricacies of Census 2021 data as it was released. For example, I contributed to reporting on LGBT+ populations on my last day.
Challenges
I am detail oriented. Learning to let go of the fine detail involved constant repetition of the question: "What is the top line?". Where I wanted to provide all the detail or a report, I had to learn to pick just the most salient facts. Really, just one fact is needed, but I am still working on that!
Content also needs to be brief. One of the teams I worked with were responsible for writing "Explainer" articles. They take news topics, and provide background articles explaining the context of the current issue. I contributed to one discussing House Prices: What happens when they fall.
The team aim for a maximum of 700 words, and are still worried the articles are too long. To put that in context, this blog post is about 700 words long. The BBC use search term analytics to understand what questions people are asking about current events. This helps them concentrate on the needs of their audience. This is something the Civil Service could do more of.
The importance of keeping things simple and brief applies to internal consultative work too. I needed to be able to say how statistics could be used in simple terms. I'm working on this too. I currently write a short answer and a long answer when responding to requests for advice.
What I learnt
One of my regular tasks involved looking at the statistical releases for the coming week to highlight those that may lead to news stories. Journalists have finite time and they decide in advance which releases to look at.
I have found that statistics are like buses. There's nothing for days, generally Fridays through to Tuesdays. Then loads come along at once, especially on Thursdays. These have to work harder to be reported on, so consider publishing on a different day if you want your statistics to be picked up in the media.
The release page information is an important factor for journalists when they are deciding what to report on, as there is no-longer any pre-release access to statistics. This means producers of statistics need to work harder to let people know what questions reports will answer, without saying what the statistics reveal.
Lastly, returning to my personal challenges, I learnt to:
identify the top line
keep it brief
use analytics more
Conclusion
I learnt that I am a civil servant at heart. Whilst I loved the secondment and learnt a lot, I am happy to be back at the Office for National Statistics (ONS) producing statistics for the public good.
Are you interested in working at the BBC on secondment? Applications for opportunities throughout 2024 are open until Wednesday 11 October 2023. Find out how to apply.