My BBC secondment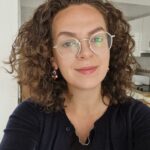 I remember when I first heard about the BBC secondment opportunity. I was at a 'lunch-and-learn' talk in my first role at Department for International Trade (DIT) and a colleague was sharing her experiences from her secondment. I was instantly interested in the opportunity of working with journalists to embed good, concise statistics into news stories and seeing how our work as Government analysts is shared with the public.
Then, last year, I was finally able to apply and was so excited to have my application accepted.
Soon after my application was accepted I spoke to Robert Cuffe, the Head of Statistics at BBC News, who told me the summer months tended to be quieter. He said that the Parliamentary recess and the fact that there would be no Prime Minister's Questions would give us time to concentrate on some longer-term projects his team had been scoping. The reality was far from it…! I was kept very busy covering high-profile topics, such as:
the cost-of-living crisis – this became a developing story with rising inflation and interest rates
the energy price cap forecasts from the Office for Budget Responsibility (OBR)
a Conservative Party leadership contest
Each day started with meeting at 8:15am, which was chaired by a senior journalist from the Data and Analysis team. This meeting:
set the plan for the day
covered upcoming global and national news
set priorities for the teams – this included Reality Check, which is a series of live fact checking articles and explainers
covered any scheduled statistical releases
I have experience of using R studio, so I was able to help the Data Journalism team to create charts and visualisations. These were either included in the BBC news live page or published as stand-alone pieces.
I found that many journalists at the BBC lack confidence when covering statistics and surveys, despite the fact they are keen to include statistics in their stories. This meant a significant element of my role was to help teams in crafting engaging and accurate narratives from data. My involvement in stories varied and could be as straightforward as calculating percentage changes, or could involve shadowing a journalist on a filming trip to ensure statistics were accurately presented. Everyone I spoke to was enthusiastic in ensuring their coverage was clear and precise. This made me a fast expert in many statistics releases and techniques I had not previously come across.
One of my favourite moments was when I was describing how to calculate totals in Microsoft Excel to a senior journalist over the phone. I told him to write "=sum(" in a cell on his spreadsheet and he was completely amazed that the numbers that appeared matched his own quick calculations. I learnt not to underestimate the value of covering the basics. It really helped to encourage  journalists to be more confident when doing their own analysis.
While I hope I was able to support journalists in their coverage, there are few lessons I have brought back with me to the Civil Service.
Balancing long-term goals and short-term goals
Covering 'on the day' news is frantic at the best of times and in the last few months it has been considerably more chaotic. Each day journalists must:
manage audience engagement and demographics
ensure their articles are the right length – each article should be less than 700 words long
aim to break the story first
Despite their busy daily tasks, the team also sets and monitors longer-term goals. For example, one of the team's aims is to have a 50/50 gender split on experts quoted in stories and in by-lines attributed to the team.
Taking ownership of opportunities
A big part of a journalists' skill is in scoping out stories and knowing what will engage audiences. They work towards this by constantly networking, asking questions, and finding opportunities to work together with colleagues.
Many people I met had a personal interest in specific subjects. For example, some journalists were interested in the effect of extreme weather on people, or the demise of the high street in the UK. They took these interests and created networks of experts and other interested people around them. This can often result in incredibly innovative stories of subjects that might otherwise be neglected. You can see an example of a story about extreme heat in the UK that was created by working with a network of experts on the BBC website.
Delegating innovative thinking
Each week the team sets aside a couple of hours for a planning meeting where journalists can suggest and workshop ideas for pieces. For example the personal inflation calculator was discussed at one of these meetings and resulted in a joint project with the Office for National Statistics (ONS) and the BBC. These workshops allow journalists time away from the chaos of 'on the day' news coverage to think more creatively and strategically. The workshops encourage cross-fertilisation of ideas and result in innovative coverage.
My thoughts about the secondment
My 3-month secondment at the BBC flew by and gave me a new perspective on my work at the Department for Education and work of the wider Civil Service. For anyone who is thinking of applying, I encourage you to go for it and see what happens behind the scenes!