Sponsoring the Government Statistical Service (GSS) Conference 2022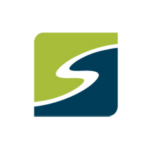 Are you ready for this year's GSS conference? Have you seen the newly released details about our parallel sessions and planned your conference experience? We are excited and wanted to take a moment to recognise and thank this year's sponsors, without whom this event would not be possible. They will be presenting sessions and will have stands set up so you can meet them and discuss some of the interesting work they are involved in.
So before you travel to Manchester, please say hello to our fantastic sponsors!
The Sensible Code Company
The Sensible Code Company makes products that modernise the processing and dissemination of data. Its product Cantabular facilitates flexible dissemination with real time privacy protection and integrated metadata which improves reproducibility, eliminates errors, and enables innovative publication tools. It is being used by the ONS to publish and protect Census 2021 data.
"The GSS conference is a great place to meet statisticians from across government and to understand the challenges they face day-to-day. This helps us to design modern tools that compress the time to publish valuable data for expert analysis and for end users."

– Mike Thompson, Product Manager, Cantabular
Come to The Sensible Code Company's exhibition booth and enter their daily draw to win a Turing Tumble!
Jumping Rivers
Jumping Rivers combines data science consultancy and knowledge transfer with provision of managed software to support businesses in gaining invaluable insights from their data. Specialising in both R and Python, the Jumping Rivers team is made up of experts in data science and data engineering from many different backgrounds, and their wealth of knowledge and experience allows them to think outside the box and solve problems in new and innovative ways. By combining this with their knowledge sharing the team can create solutions for you, and enable you to build and maintain them yourselves in the future.
Opportunities to share Jumping Rivers' knowledge, expertise and experiences are important to the company. Their decision to support the GSS conference by being Gold sponsor allows them to support their community whilst engaging and learning from others.
SAS Software Limited
SAS Software Limited is the global leader in AI and analytics, delivering intelligent, automated solutions that help UK government effectively transform data into intelligence.
Their technology is designed to empower and inspire how government departments operate, improving the processes and quality of data-driven decision-making. Working with other technologies, SAS cloud-resident analytics and AI platform supports diversity, enables scale and promotes trust in government.
Visit our sponsors at the GSS Conference 2022
Make sure you take time to visit their stands and attend their sessions to find out more about each of our sponsors!
You can find more information about the GSS Conference on our event page.