This item is archived. Information presented here may be out of date.
My leadership and learning journey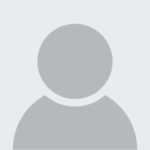 I started in the statistics profession as a statistical officer at the Ministry of Defence (MOD). My degree was in Sociology, and being surrounded by people so knowledgeable about statistics I felt I needed to develop my own knowledge further.
My managers at the MOD were really supportive and provided funding for me to do a masters degree in Social Research Methods and Statistics, which I completed whilst working. It really did give me the boost I needed, and I got promoted to higher and senior statistical officer whilst there, having opportunities to work on a range of stats publications and on surveys. It also gave me great experience managing a range of people, who weren't always easy to manage.
But my most challenging post, and where I developed the most, was at Grade 7 at Her Majesty's Revenue and Customs (HMRC) where the range of work was so varied, and the work so high profile and fast-paced that I had to really step up and learn a lot of new skills. The resilience and confidence gained from this challenge means that I now feel I can handle any situation I find myself in, even if I don't instantly know the answers.
The Government Statistical Service has been there throughout, offering guidance, training and support, plus a really supportive community of people who just want to give the right numbers. I would recommend doing a variety of jobs and maybe going for the less obvious opportunities and less popular departments. There is something to learn from every experience.