This item is archived. Information presented here may be out of date.
Launching the Reproducible Analytical Pipelines (RAP) strategy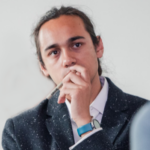 Today we release the Reproducible Analytical Pipelines (RAP) strategy. The strategy sets out an ambitious plan to make using high quality, open code the default way that we do analysis in UK government.
We are building on the success of the many analysts who have automated complex production processes. Since RAP was first developed in 2017, analysts of all stripes have found that the practices we advocate for improve the quality, productivity, and transparency of their work. As a result, we do an increasing proportion of our analysis in government in line with the principles of RAP.
However, we still face common barriers to RAP across the civil service. Different departments are at different stages in applying RAP to their analysis. The Office for Statistics Regulation notes that there are still several organisations early in their RAP journey. Our strategy outlines actions that departments can take forward to achieve our vision.
The RAP strategy aligns with similar direction across government. Two weeks ago, the Central Digital and Data Office published their roadmap for digital and data. They outlined six missions to deliver the digital transformation of government. Members of the Analysis Function can be content that they are already pushing this agenda forward by promoting RAP.
Earlier this year, the Goldacre Review lauded the success of RAP in the Civil Service and highlighted how this approach to analysis could be translated to healthcare or to any industry. They said that "the RAP principles are widely adopted and reflect common practice in a range of sectors that use data effectively, and increasingly across government".
How we can help
Our small team was founded in 2019 to promote the use of RAP across the Civil Service. We do this through:
providing peer review
offering consultancy to teams
providing strategic advice to organisations
As part of the strategy, we want to help you develop plans for your own organisations, build your RAP capability, and make the tools and guidance you need. Contact us and let us know how we can help you.