Invitation to present at DataConnect23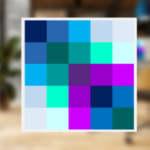 Bringing data experts together
Mark your calendars for 25 to 29 September 2023 for the third DataConnect conference. The event highlights interesting data initiatives and we would love for you to present your work!  
DataConnect is known for cross-team collaboration and innovation, bringing together data experts from across government. The diverse agenda is created for, and led by, the public sector data community. 
This week of free events offers an arena for anyone working with data in the public sector to: 
publicly showcase your work,

 

hold 'show and tell' sessions, to share your experiences,

 

present new findings to help inform government policy,

make a meaningful difference.

 
This year's theme #BringItTogether centres on the storytelling nature of the event. Led by colleagues at all grades, it will offer interactive sessions focused on technical stories about data design and strategic thinking about data leadership. 
DataConnect23 offers a unique opportunity to enable service delivery across organisations, and to share data, skills and insights. 
Arranging September's event
This conference is an opportunity to enrich what you are doing as a data professional. We encourage you to bring your passion project or ideas and share your learnings with others. By showcasing your work, you will enhance content, and broaden understanding for others. 
As one team, the Central Digital and Data Office (CDDO) and the Data Quality Hub (DQHub) at the Office for National Statistics will help interested speakers curate, lead and take part in varied sessions. Previous sessions have seen enthusiastic participants create content ranging from Application Programming Interface (API) platforms to data ethics. 
Present a talk or interactive session at DataConnect 2023
We are keen for engaging speakers to take part, engage and network, and for you to come away feeling inspired. 
We know the ground-breaking work you do, now it's time to shout about it, and discuss how you overcome challenges. 
To register to attend or propose a session at DataConnect23 from 25 to 29 September 2023, please email DataConnect@digital.cabinet-office.gov.uk or complete your online application.