This item is archived. Information presented here may be out of date.
Getting up at 2am for International Collaboration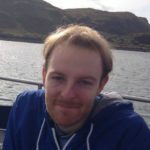 I always grumbled when my parents got our family up so early to get to the airport for holidays. Waking up early is annoying at the best of times, especially for night-owls like me. It's even worse when  you get there incredibly early, and have to spend an extra two hours staring into space, waiting to be able to board an aircraft.
Looking back, it was so easy for us to complain as children about something that must have been so stressful for our parents. Now that I'm older and need to organise my own travel, I think "maybe I'd better get there early, just in case".
That's how I ended up setting an alarm for 2am on a cold December morning, so that I could drive to Stansted airport by 5am, get through security by 7am, and be ready for my flight at 8am. Why? To attend the United Nations Economic Commission for Europe (UNECE) Expert Meeting on Statistical Data Confidentiality in Poznań, Poland, the first conference I'd been to in person since before the pandemic.
Experts in confidentiality from around the world met in Poland to discuss current topics, share ideas, and, of course, present their research. There were representatives from all over the world, including attendees from the US, Japan and plenty from Europe. Some people attended the event in person, while others attended virtually.
The controversial differential privacy approach, used on the 2020 US Census, dominated the discussions on the first day, as expected. There were presentations on:
'database reconstruction attacks' – which I've been investigating for several years
'fingerprinting' – which can uniquely mark synthetic data to deter unauthorised sharing
There were many other presentations, including several on how automation and new software can improve disclosure control processes.
The online provision was very good. It meant that although some had to cancel their plans last minute because of Omicron, they could still watch live online and ask questions using Slido.
Much of the value of conferences is in the networking outside of the sessions. If I had not been there in person, I would not have been able to talk directly to the author of the 'Fingerprinting' paper. I also would not have been able to speak with Gillian Raab, author of my favourite R package Synthpop.
I discovered that the first person I spoke to, and sat next to on day one, was staying in my hotel. He happened to be the head of the disclosure control team in the French National Institute (INSEE). Until then I had never discussed disclosure control with anyone from France. Now we've agreed to have a meeting this summer to share updates from each country and try to build links between our teams. If I hadn't been there in person, this wouldn't have happened.
In the end I made it through security before 05:30, traffic was fine, and the airport was quiet because of the coronavirus (COVID-19) pandemic. I spent just over two hours staring into space waiting for the boarding to start. Was it worth it? To work with international colleagues, absolutely.
You can see the UNECE program and presentations on the UNECE website.
Please contact Methods.Research@ons.gov.uk if you:
would like to know more about the UNECE expert meeting
would like to know more about the wider research of the Methodological Research Hub
are interested in working with us