This item is archived. Information presented here may be out of date.
Fast Stream secondment to Singapore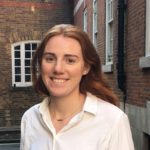 I'm Olivia and I'm a fourth year Stats Fast Streamer. I've just completed my last Fast Stream posting, where I was fortunate enough to be placed in the Department for International Trade (DIT) overseas post in the British High Commission (BHC) in Singapore.
Given the challenges of working overseas during the Coronavirus COVID-19 pandemic, my journey to Singapore actually started with being locked into a hotel room for two weeks…not as bad as it sounds! The team at BHC were in touch regularly to provide support and even sent me a (much-appreciated!) care package.
After my quarantine finished, I was able to start working in the BHC buildings – a nice change after working from home for most of 2020.
The BHC feels very much like a microcosm of Whitehall. I was surprised by how many different departments and Arms Length Bodies were based in the high commission – from the usual suspects like Foreign and Commonwealth Development Office (FDCO) and DIT, to a small Scottish contingent of export development officers. Although my posting was with DIT, there was a really strong "one Her Majesty's Government (HMG)" feel at the high commission and it was really interesting to be working and sitting alongside so many different government departments.
Apart from a locally-engaged economist, there were no other analysts at the high commission, which I found both challenging and rewarding. Instead of being responsible for one niche bit of statistics – as I was used to in Whitehall – I found myself wearing many different analytical hats and being asked to provide insights on statistical areas which were often brand new to me. I learnt very quickly to be honest about any gaps in my knowledge, and to take advantage of my link with the DIT analytical teams back in the UK.
On the other hand, being the only statistician in the high commission meant that my skills were in large demand and I was able to work on an incredible variety of projects – ranging from the UK bid to become an  Association of Southeast Asian Nations (ASEAN) dialogue partner to the analysis of regional export wins.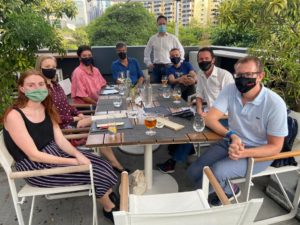 The policy side of my work involved a large amount of engagement with external stakeholders, which was completely new to me. For example, to prepare for the upcoming UK-Singapore Digital Economy Agreement, I spoke to UK businesses with operations in Singapore, as well as the British Chamber of Commerce in Singapore. I also helped to create a network of UK digital tech entrepreneurs in Southeast Asia, as part of the UK's Digital Trade Network .
These experiences really helped me develop my softer skills, including building and maintaining external relationships – skills which I hadn't exercised as much in my previous technical roles.
Outside of the high commission, I was able to enjoy my time in Singapore through learning how to cook the local street food, taking up cycling (you can get around the whole island in 120 km!), and making friends with the local wildlife.
In summary, I'd really recommend the experience working overseas. It was a fantastic opportunity to develop both personally and professionally, and one of the highlights of my time on the Fast Stream.