This item is archived. Information presented here may be out of date.
Fast Stream: my advice for a career in the statistical service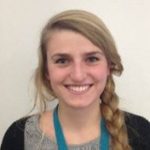 I began my career in the Government Statistical Service (GSS) fast stream and I found it to be a fantastic start in the Civil Service.
Firstly, because it gave me a range of opportunities:
building a well-rounded skillset in different statistical roles
moving easily across departments
going out of my comfort zone in a secondment outside of the public sector.
The diversity of the stream really helped me develop technical skills. In my three posts at Department for Transport (DfT), Department for Education and the Guardian, I covered; data collection, policy-facing data analysis and data dissemination. I did this while taking advantage of training opportunities as well as on-the-job projects to develop my coding skills.
I found that a good introduction course, complemented by practice in my role, learning from others by quality-assuring their work, and attending events such as coffee and coding talks to keep abreast of innovative approaches, was the best way to give me a solid foundation.
Where I learnt most about leadership was in my first role as head of a large team, working on road safety statistics at DfT. It taught me a lot of lessons on how to adapt my approach to individuals in the team, how to think about matching projects to skills and to development needs to motivate my team members, and how to build a culture of continuous improvement and innovation. I found I learnt much more in this space on the job, reflecting on what worked well and what didn't, than I could take away from a day's worth of presentations on leadership.
I have also been lucky to have outstanding managers throughout my career and learnt a lot from just observing them, and particularly reflecting on what they do to make me feel valued and want to do my best. I've learned something from each of them:
how to show to your team members that you care and stand by them when needed
how to drive an ambitious work programme, how to manage challenging policy asks
how to make effective decisions even with limited information.
When I am not sure of what I should do, I still try to imagine what I think they would do if they were in my shoes and it helps me self-coach somehow! It is also always their support that brought me to believe each time that I was ready for the next step up.
Today I lead a unit of 15-20 statisticians working on a range of transport topics, back in DfT. I find technical expertise useful (and would like to think I can continue developing it!) but the real focus of my role now is on management and leadership.
My advice for a career in the statistical service is to be proactive: don't hesitate to go out and create opportunities for yourself like short placements or shadowing days, seize learning and development opportunities, and volunteer for too many corporate activities – not only can you pick what you enjoy doing, but you will get a lot out of it!