5 quickfire questions with Jenny Dibden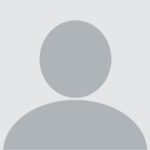 Jenny Dibden, Director of the Community Investment and Funding Services Directorate at the Department for Levelling Up, Housing and Communities (DLUHC), answers our 5 quickfire questions about her career so far.
What is the best thing about your job?
Having a big team that delivers to time and quality, where collaboration is valued and colleagues support each other to do their best.
What motivates you?
Seeing how what we do makes a difference on the ground, in places across the UK.
What does "making an impact" mean to you?
Knowing what we need to deliver and delivering it.
What was your first job and what did it teach you?
My first job was as a casual Social Science Research Officer in the then Employment Department. There was no induction. I had no idea what the department did and how I fitted in for the first four years. It was such a contrast when I moved to my second job, in the Employment Service. We had one aim, three objectives and a set of targets, and I understood what the organisation was there to do and how I could help with that.
If you could go back in time and give your 16-year-old self just one piece of advice, what would it be?
Feeling like an imposter your whole life is a big waste of emotion and time. Own what you have achieved. You have every right to be doing what you do.