This item is archived. Information presented here may be out of date.
Why I am championing the use of the online skills tool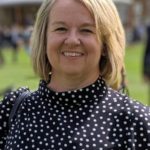 Throughout 2020, the Government Analysis Function trialled an online skills tool with volunteers from across each of the analytical professions. The tool offered the opportunity for users to self-reflect against the professional skills needed for various analytical career paths, supported career planning, development planning and could be used to help structure career conversations.
As leaders we can also use the tool to better understand the skills of our people, helping us to provide targeted and prioritised capability building solutions.
We want to make the Government Statistician Group a strong profession. To achieve that aim we are investing in this tool.  It will help us identify skills gaps and how we can support people in meeting their role and career development objectives.
In addition, the tool is for:
people who might be thinking of a career in government analysis and are keen to understand what skills are needed
current members of the profession to identify areas for development to aid their career development
The online skills tool will capture information about the skills needed in each role and identify skills gaps. This data will be used to inform our learning needs analysis across the GSS, and expand our current learning offer in a way that meets those needs. It will include learning that is needed by the profession, for the profession.
From April 2021 onwards, the online skills tool will start to be rolled out to members across the analytical professions.
I'm truly delighted to act as sponsor for this online skills tool. Having all statisticians making use of tool will help us to gain insights on the skills that our people need to meet their role objectives and support their career development.
By collecting this data, we can analyse it to shape our learning offer to support the development of our people. If we are able to use this evidence to identify the gaps in our skills and further expand the learning that is available to all statisticians, we will become a stronger profession, with more development opportunities, better able to provide better statistics and analysis for the public good.