Preparing for the Government Statistical Service (GSS) Conference 2022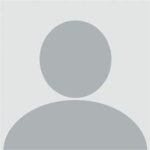 The GSS Conference 2022 has been announced. Mark your calendar for the event on Tuesday 13 December and Wednesday 14 December.
Very excitingly, this year's conference will take place in-person at the Midland Hotel in Manchester. Now that coronavirus (COVD-19) restrictions have lifted, we hope this will be a welcome change from our previous virtual conferences. It will be a great opportunity to meet and socialise with other statistical colleagues in person. You will also be able to see lots of the different data collections, analysis and dissemination work that we do in the GSS.
What can we all look forward to this year's conference? Whether it has been a few years since you joined the GSS community or you are a completely new member, the conference will be a great opportunity to step away from your desk and find out what other people are working on. This could be things like:
finding new ways of gathering and cleaning data — for example, improving data validation at point of entry
upgrading the analysis behind the published statistical — for example, identifying statistically significant trends and relationships using Data Science
working on better dissemination — for example, looking into what R or Power BI can do
It will also be an opportunity to network with like-minded colleagues. You will be able to speak to other people about what training and career development they have been involved in and how it helped them.
How to attend the event
You can find out more about the event and how to apply for a place on our event page. We look forward to seeing you at the GSS Conference 2022!