This item is archived. Information presented here may be out of date.
Opportunities await with our Government Statistical Service Apprenticeships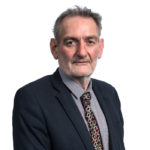 As head of the Government Statistical Service (GSS), I am always looking for flexible ways to support the development of the statistics profession.
I am extremely supportive of the GSS apprenticeship programmes, which offer an excellent way of diversifying skills and capability of staff and departments, whilst at the same time offering a route for individuals from all walks of life to develop highly sort after analytical expertise.
Working for the GSS as an apprentice offers a fantastic opportunity to contribute to the evidence base informing decision making in our country.  You will be given opportunities to learn new skills including data mining and visualisation as well as contribute to work that impacts on society such as the 'net zero' and 'levelling-up' agendas.
The GSS offers two different apprenticeship schemes across England and Wales:
Both schemes support the development of government statistics and analysis.
These schemes are a flexible way to fill skill gaps in departments and offer opportunities to bring diverse talent into organisations at all levels.  I truly value these schemes and the opportunities they provide by allowing individuals to study for a qualification whilst supporting government statistics and analysis in teams. Go to our apprenticeships page to find out more.
National Apprenticeship Week 2021
National Apprenticeship Week 2021 aims to shine a light on the amazing work being done by employers and apprentices across the country.