This item is archived. Information presented here may be out of date.
My secondment at BBC News: How to pitch stats and influence people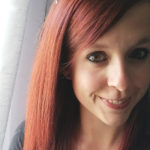 In July 2019 I started my three month secondment at BBC News. As a Consultant Statistician (a job title that felt a little scary!), I helped journalists with pretty much anything relating to data and stats. This broad remit meant that the secondment was by far the most varied job I've ever worked.
A day in the life of a BBC statistician is quite hard to sum up because every day (and sometimes every hour) was different. Most of my days started off in the morning 'huddle' with the Visual and Data Journalism (VisJo) Team. This was a brief meeting where anything big planned for the day was discussed and data visualisation requests from across the BBC were allocated to team members. From my point of view, it was often an opportunity to pitch any newsworthy GSS statistics due to be published that day. You may be wondering what counts as 'newsworthy'. A one-sentence test from the Head of Statistics at BBC News (Robert Cuffe), that has stuck with me is "would you shout it upstairs to your Mum?" – if not, it's probably not big news.
At 9.30am there was usually a Government Statistical Service (GSS) publication of interest for me to quickly scan-read. Giving yourself five minutes to decide if a release is worthy of a news headline (and if so, who might want to report on it), is a good test of whether a statistical release is digestible. For regular releases that BBC News usually report on (such as labour market or GDP), the newsgathering teams knew the content well and were often only looking for a quick quality-check from me. For publications that were a bit more niche, I needed to give more guidance and support to ensure the team could get a snappy headline while also fairly representing the data.
In my first week on secondment the first analysis of ethnicity pay gaps in Great Britain was published. I worked with the journalists to decide which stories and data visualisations to include for the online article, and later in the day helped with editing the segment for the News at Six. It was my second day on the job, so I definitely had the feeling of being thrown in at the deep end! Despite this, it was the perfect opportunity to see how a GSS publication gets used at pace across multiple parts of a media organisation – and the challenges this raises.
A common theme across my time at the BBC was advocating for caveats to be included; in the ethnicity pay gaps example, the final News at Six segment was 2 minutes and 45 seconds long, so if I couldn't think of a one-line explanation then it wasn't going to fit! This has been a good point-of-view to remember when returning to ONS.
Aside from my official role, I also got to explore the BBC News Headquarters (New Broadcasting House) and London more generally (this was my first time living there and I was lucky enough to do my secondment before the pandemic). There are lots of experiences I could describe, so I'll give 3 highlights:
the newsroom – the novelty of being in the room that features in the background of the News on TV never really wore off. It always felt like such an energetic place to be, and seeing segments still being edited a few minutes before they were due to go live was pretty exciting.
radio behind-the-scenes – I got to shadow a couple of radio shows (Newsbeat on Radio 1 and 1xtra, and Today on Radio 4). Seeing how frequently the schedule was changed due to a slot over-running or an unforeseen technical problem, gave me a better understanding of the pressures news reporters are under. And I got to visit the Radio 1 Live Lounge (sadly not while any artists were there)!
star-spotting – unfortunately, I didn't meet anyone too famous, but I did spot Louis Theroux, Nick Grimshaw, Greg James, and Annie Mac from afar whilst working.
In summary, I would recommend the BBC News secondment to any GSS analyst who wants to build their ability to work at pace and understand how our statistics get used in practice.