This item is archived. Information presented here may be out of date.
Lost in translation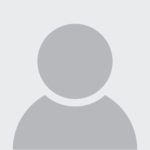 Solving problems, better solutions.
The Methodology Division within the Office for National Statistics (ONS) develop methods for working with non-survey data sources, and for integrating non-survey and survey data. Coding qualitative data is a huge part of the work Methodology does. Did you know that there are thousands of different coding languages including Python, R and JAVA Script? So, what do you do when you're working on a statistical method and come across coding that you are not versed in?
Laura Kirkham found a smart way to decipher a code which was used on a method she was working on. Laura, who is working on the Distributive Trades project was inputting methods into Statistical Methods Library. She was required to map out the process flow of methods so that the Retail Sales Inquiry (RSI) could understand the input and outputs for their data wrangling steps in the survey pipeline.
The methods were written in Scala and Laura didn't know how the method had been coded and couldn't read it. There are only a small number of people in ONS that can read Scala, who were not available at the time to translate it for her. To overcome this hurdle Laura thought of a great way to explain the process without understanding the code to complete her task. She created an ideal process flow and mapped it out; whilst focussing her work on the input and outputs that the current methods were using and then stated the level that the variables were being calculated at. Fortunately, this was enough to enable her to give RSI team more insight into the method.
The Distributive Trades project is a trailblazer which is developing a transformed RSI onto the new corporate platforms. The project will successfully be moving into the BETA delivery phase in January 2021. The recent work completed by Laura will provide Digital Services and Technology with a demonstration of some of the gaps and defects within the methods (that she was working on) and how they are affecting the method. Alongside suggesting enhancement for the method.
This is not uncommon and other colleagues have experienced similar issues where they need to decipher code that had been written some time ago and the expertise isn't always readily available to translate it for them.
Ultimately, this workaround helped reduced the risk of errors or mistakes occurring within the Distributive Trades project. Without collaboration, innovative and proactive ways of working it would been much more difficult for the RSI team to proceed with their part of the Distributive Trades project and could have led to improper use of output variables due to a lack of understanding.