This item is archived. Information presented here may be out of date.
Apprenticeships – a great way to develop your career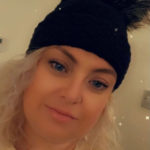 I started my apprenticeship journey in 2018 and opted for the Level 4 Data Analytics. I enjoyed it so much I signed up to Level 6 at Cardiff Met in October 2020 and I am now working to towards a degree! Not something I would have thought possible when I joined Office for National Statistics (ONS) in 2014.
I decided to take on an apprenticeship as I wanted to focus more on my career development with the aim of progression within the ONS and develop my analytical skills. I have enjoyed learning new skills that I have been able to incorporate into my day to day role. It has not been without its challenges, but it has been worth it.
Working full time and completing the equivalent of a full-time university course in one day a week really makes you think about how best to manage your time and workload. I've learnt you have to be organised to fit it all in and to ask for help if needed. I have a great support network around me from team members, managers and other apprentices.
Some of the highlights have been, realising I am far more capable of learning new things than I thought. It has given me more confidence to take on new tasks and taken me out of my comfort zone. I've pushed myself further and now being able to use what I have learnt to improve processes has been invaluable to the team. This course has given me so many opportunities and it has been a great experience.
If you are considering taking on an apprenticeship or an apprentice, go for it, you have nothing to lose and a lot to gain as the saying goes. There's lots of support out there and so many benefits, not just for individuals but for teams. With the way we work changing and the introduction of new tools it's a good opportunity to be able to adapt the work and skills within the team and reduce need to rely on others to improve processes.
National Apprenticeship Week 2021
National Apprenticeship Week 2021 aims to shine a light on the amazing work being done by employers and apprentices across the country.