Showcasing innovation in analysis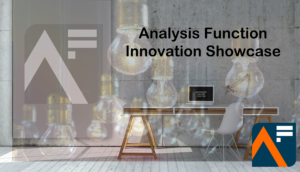 A brand-new series of Analysis Function showcase events launches on Tuesday 4 July with an exclusive session hosted by Head of the Analysis Function and National Statistician, Professor Sir Ian Diamond. 
Join us for the very first Innovation Showcase to learn more about the great innovative analysis work going on across government, share best practice, building communities and get inspired for your own innovations. 
Find out more and book tickets with your government email address on the AF Eventbrite page.