Career story: Patrick Rickles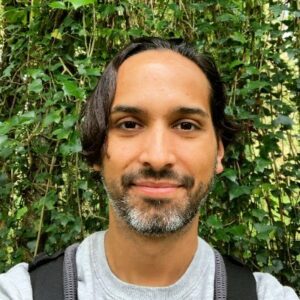 When did you start working in the Civil Service or public sector? How did you get to where you are now?
I started working in public sector in 2017, after having worked in academia for many years as a full time researcher and part time PhD student. I started in the Ministry of Housing, Communities and Local Government, establishing their geospatial open data portal, then moved on to HM Courts and Tribunals Service, leading a team in data visualisation and performance reporting. I now work for the North Sea Transition Authority (NSTA), where my team and I teach people how to effectively use digital tools and research new technologies that can automate and improve our ways of working.
What do you do as part of your role?
I lead a team that engages with every part of our organisation to understand and map our business processes. From there we assess where efficiency gains can be achieved and whether new technologies need to be implemented to do so. This requires us to always keep on top of the latest innovations, liaising with external organisations and regularly undertaking training. We work from within to change our organisational culture to turn critics into champions and establish communities of practice around new solutions.
What do you enjoy most about your job?
I love helping people and sharing knowledge. Seeing people have those 'lightbulb moments' with systems we're trying to implement really makes me happy.
What exciting projects have you worked on?
I've established our new DigX Academy, which was a main deliverable of our organisation's Digital Strategy, and has many resources available about a variety of topics and technologies.
What are the opportunities for career progression?
Learning and development for everyone is very important to my organisation, regardless of whether the skills learned are applied now or in the next role, even if that's somewhere else. Wellbeing and personal growth are also important, with opportunities for mentorship and coaching.
Why did you choose an analytical career?
Analysts and Technology Specialists help to gather data, provide evidence for informed decision making and modernise our ways of working. I like looking at things and seeing where I can apply my skills and talents to make things better.
Why should others consider a career here?
If you like helping people, solving problems and ensuring Government organisations are able to do the good work they do, then I recommend pursuing a career in public sector.