Career story: Mujahid Rahman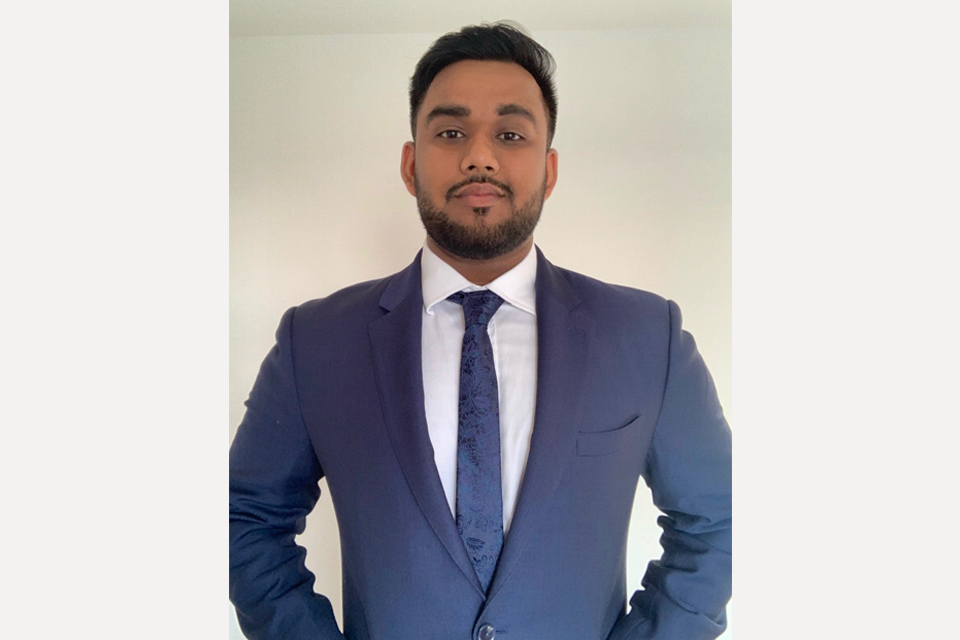 Mujahid Rahman works as a Band 2 analyst at the Government Actuary's Department (GAD).
When did you join the Civil Service and what was your job?
I joined the Government Actuary's Department in September 2016, straight after graduating from university. I'm currently an Analyst Band 2 in the Actuarial Services Team (AST). This is the central team responsible for the core technical calculations within GAD.
What do you do in your current role and when did you move into this?
My current role is to provide support to actuaries in the production of advice and assurance to clients. In AST, I've been working mostly on the public sector pension scheme valuations, seeing through the process from start to finish, including data processing, calculations and sensitivities. This involved learning and understanding all facets of how an actuarial valuation is performed as well as learning specific details of such schemes and regulations.
I've also taken the opportunity to lead on elements of the project myself, which I have found to be an interesting and fulfilling challenge.
What inspired you to move into the role?
A big attraction to starting a career at GAD and within the actuarial profession itself was that it provided me the opportunity to integrate the theory and analytical skills that I had learnt from university and apply these to real-world scenarios.
What do you enjoy about your role?
There are many enjoyable elements at GAD such as the work-life balance available and the social activities that are on offer. There are many activities that people can get involved in, such as backgammon, badminton, cricket, football tournaments and many more!
In AST, we are encouraged to continuously strive for self-improvement and collective team development. Because of the nature and variety of projects, we get to work with everyone in the large team we have. This means that we get to interact with many people day to day from differing backgrounds. As a team, we even have regular socials ranging from go-karting to 'escape room' challenges.
What are you proud of about yourself or your role or department?
Working as an analyst at GAD has allowed me to grow and refine my skillsets, enhancing both technical and soft skills. Where I've had the opportunity to lead projects, I've developed skills in project planning, management as well as delegation and training of others in the team.
I have also been involved in client team and management meetings communicating updates on projects. Although there were many challenges including volume of work, tight deadlines and finite resources, I am proud of how we turned around results ahead of schedule and within budget.
Also being top scorer in my debut season in GAD football isn't bad either…
If someone was looking to work in your area, what advice would you give them? What skills do you think they need?
A career at GAD would be a perfect fit if you have a passion for problem solving and enjoy a technical challenge! My main advice would be to gain work experience early and to explore data science opportunities, as this is a growing area.