Career story: Jason Bradbury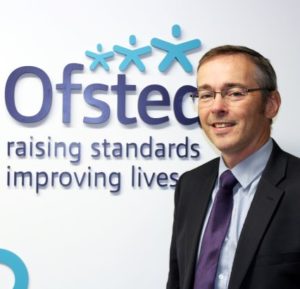 Jason Bradbury is the Deputy Director of Data and Insight at Ofsted. Jason is part of the Senior Civil Service and he is a member of the Statistics and Project Delivery profession.
When did you join the Civil Service and what was your job?
I joined the Civil Service Fast Stream back in June of 1994. In my first job (which was in the Department for Transport, Marsham Street, London) I was responsible for setting up a European pilot survey into Transport Services (road haulage etc) working in collaboration with the Central Statistical Office (now Office for National Statistics). From there I moved on to the Department of Social Security (now DWP) in Newcastle for 6 years, working in a range of really interesting roles before then moving to the Ministry of Defence (again in a range of roles) in 2001.
In 2010 I became the head of Government Statistical Service Strategy within the National Statistician's office before moving into the Office for National Statistics to work in Economic Statistics and then Programme leadership roles. In 2018 I moved into my current organisation, Ofsted.
What do you do in your current role and when did you move into this?
In my current role I am the organisation's Chief Statistician and Head of Profession for Statistics. With my team of around 100 brilliant analysts we provide a range of analysis and support services to Ofsted's Inspection and Regulatory activity. I'm extremely proud of the fact we really do use real statistics and some very advanced statistical, data science and analysis techniques to help target our activity in areas that really make a difference.
What inspired you to move into the role?
In terms of what inspired me to move into the role, well, I'd been leading a major change programme for about four years and really wanted a change back into an operationally focused area. The job at Ofsted came up and the rest, as they say, is history.
What do you enjoy about your role?
The fact that what we do really, really matters every day to real people. Don't get me wrong, central strategic and programme leadership roles also really matter, but (as part of any career) moving between those sorts of strategic, operational and delivery roles at periodic intervals is good for the soul and incredibly rewarding.
What are you proud of about yourself or your role or department?
I'm proud of myself for periodically going through the learning curve of moving departments, learning new cultures and meeting new people. It's not always easy, but we pick up so much good practice from just experiencing different organisations and working with a diverse range of great people across government.
I'm very proud of my team for their ability to flex and adapt around changing priorities and for using data really well to provide a sound evidence base for Ofsted's work. We're not just at the policy table, we're also out there supporting inspection and regulatory visits. There's been some amazing stories of work we've done – such as on pupil exclusions – that has had a real and lasting effect on individual children and learners, just by changing perceptions and behaviours.
If someone was looking to work in your area, what advice would you give them? What skills do you think they need?
Come and talk to us and have a passion for good evidence, analysis and story-telling.
Getting messages out there and really making a difference only really happens if we're able to engage our users. So, skills wise, good analysis skills (obviously), great people skills (to work with users and stakeholders) and the ability to bring data to life really matter. That's the core set really.
If you also happen to have some good agile working experience or project management skills then that's a real bonus, but diversity of skills, background and experience is so important, so if in doubt just pick up the virtual phone or come and visit!