Turning population health intelligence into action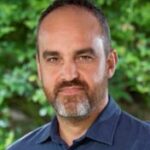 Population health analytical tools, products and reports need to be created for the right audience, at the right time and in the right format. This is essential if they are to be used in decision making at national, regional and local levels that can inform policy, improve population health and reduce disparities. This may mean presenting data differently to make it more understandable, or distilling clearer and simpler key messages that, when placed in context and linked to wider knowledge sources, can provide actionable intelligence and insight.
In the Office for Health Improvement and Disparities (OHID) we have developed and tested what we describe as a 'Knowledge to Action' (K2A) approach. This can support product developers in ensuring that intelligence outputs are accessible, useable, and meet the needs of different audiences.
The Knowledge to Action (K2A) Framework
In our 'K2A Essentials' we ask analysts and developers to consider 4 important questions about their work.
Question 1: WHO
Consider:
who is the audience for the product?
who do we need to work with?
Question 2: WHY
Consider:
why is this product important to this audience?
why are we doing this project?
Question 3: WHAT
Consider:
what message is important to this audience?
what will make a difference to this audience to make them act?
what product will they engage with?
Question 4: HOW
Consider:
how will we reach the audience?
how will we capture the interest of this audience?
Timescales and forming a 'K2A Essentials' action plan
We must also think about timescales:
When should things happen during the project?
When are the milestones, deadlines, meetings or publication dates?
The answers to these questions form the basis of a 'K2A Essentials' action plan.  We use the action plan throughout the project and in the evaluation after the project has been completed.
The benefits of the K2A approach
The K2A Essentials approach offers flexibility and wide-ranging application. For example:
it can be applied to projects or programmes of any size as well as small, informal pieces of work
it can be used by any project team regardless of role, background, or expertise, but it is important to include a diverse range of perspectives
the process for using the approach can be decided based on the nature of the project, who is involved, and the timeframe
the questions 'Why?', 'What?', 'Who?' and 'How?' are used to start a discussion this identifies important audiences and can help us to decide how best to reach them to influence action
the questions do not need to be addressed in a specific order and may be asked more than once during the discussion, but it is most useful to identify the audience first
different projects will need different levels of detail in the discussions and the K2A plan that is produced afterwards.
'K2A Essentials' can also save time and resource if used early in a project's development. But the guidance is also useful when applied at any stage of a project to improve access and usability of population health intelligence products.
Using the K2A approach
During the summer of 2020, we applied K2A Essentials to coronavirus (COVID-19) reports on surveillance, contact tracing, excess mortality and early warning indications. These were important outputs where key messages needed to be timely, accessible and understood by those taking action.
We met with strategic leaders and information teams to answer the questions 'who is the key audience?' and 'what are their needs?'.  Our development team analysed the enquiries we received from users and we did a rapid feedback exercise. We made changes to our work that included:
adding guidance about use and interpretation of data
giving more detailed data breakdowns
giving more information about the development of interactive resources.
We also ran webinars and developed an ongoing process for getting feedback and responding to it.
We are delighted that our K2A Essentials have been adapted and shared by the Government Statistical Service. We now also have an accompanying eLearning module which is accessible to any health, national or government analyst. You can access the K2A eLearning module on the "eLearning for Healthcare" website. You will need to register for an account to be able to access the course.