This item is archived. Information presented here may be out of date.
The user engagement strategy for statistics is alive and kicking!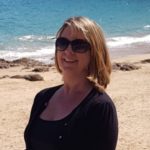 Nancy Singh and I were thrilled that more than 250 people joined us at the strategy's virtual launch event on Monday 22 February.
Sir Ian Diamond emphasised at the event that user engagement is a top priority for all analysts. He reminded us that we all need to find the time to engage, because it's only by engaging that we are able to produce better statistics.
The strategy's vision of user engagement becoming second nature and its three goals – the 3Cs: Collaboration, Capability building, and Culture change, were well received by everyone that attended.
So what's next?
Our project team
We are excited to announce that four more colleagues (Shamela Pepper-Grainger, Claire Pini, Meg Pryor and Emma Dickinson) have now joined the project team to help us deliver the strategy.
We will be working closely with our network of enthusiastic user engagement champions to secure buy-in for the strategy and support its phased implementation.
Promoting the vision and goals
The Department for Business, Energy and Industrial Strategy (BEIS) were the first department to take us up on our offer to host a promotional webinar. More than 80 analysts from across BEIS dialled in to hear about the strategy. They were also keen to share their ideas for how user engagement could be embedded into their work.
Please get in touch if your team or organisation would like us to run a similar event for you.
We need you
We need you to help us promote the strategy at every opportunity. Please play your part by telling others (in any profession!) about the strategy, it's vision and the three goals.
What is your vision for user engagement?
Our network of user engagement champions will be working with Heads of Profession for statistics (HoPs) over the coming months to articulate their organisation's vision for user engagement.
Let's all make our own commitment. What would yours be? Let us know on our #userengagement Slack channel or share your ideas with your HoP and user engagement champion.
Any top tips?
Nancy and I will be sharing some top tips on user engagement in the next few weeks so watch this space! In the meantime, here's a list of successful case studies to inspire you. If there's something you know about user engagement that you think is worth sharing with others – a case study or a top-tip please email goodpracticeteam@statistics.gov.uk so we can promote your successes and ideas too!
More information
For more information or to share your thoughts and comments on user engagement with the project team please email goodpracticeteam@statistics.gov.uk
You may also be interested in watching the two videos played at the launch event, featuring views a range of views on user engagement and showcasing some success stories:
If you would like access to the recording of the launch event please email goodpracticeteam@statistics.gov.uk