This item is archived. Information presented here may be out of date.
Organising the 2022 Methodology Symposium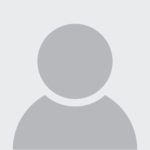 The Methodology and Quality Directorate are making good progress with their preparations for the Methodology Symposium 2022. The Symposium was previously called the Government Statistical Service Methodology Symposium (GSSMS). Last year's event was the first one to be held virtually. Like last year, the 2022 Symposium will be a virtual conference. You can register to attend the Symposium on Eventbrite.
The 2021 Symposium had a theme of 'Statistical Methods in an Age of Disruption'. Following on from this, the 2022 Symposium will concentrate on creating robust statistical systems to help us respond in even better ways to future issues through developing innovative methods with embedded quality assurance and further collaborations.
This year also marks the 30th anniversary of the United Nations Economic Commission for Europe (UNECE) Fundamental Principles of Official Statistics. We will be exploring how these principles can be applied both to our analytical populations and our workplaces to further strengthen cultures of:
inclusivity
reproducibility
transformation
cross-cutting collaboration
This will help us create sustainable methods and teams that maintain public trust.
Organising a virtual event
Organising virtual conferences sounds simple, but has its own challenges. While face-to-face events have huge logistical issues around venues and catering, organisers of virtual events have different concerns about the format of the day. But virtual conferences allow for more diverse and inclusive participation, as well as removing the need for travel costs. They are also safer, especially for people who are still shielding, or people who have vulnerable family members.
Fortunately, we can learn a lot from the excellent work that the previous organising committee did for the first virtual GSSM last year. Their experiences have really informed our plans for this year's event. For example, while there is definite value in both poster presentations for smaller projects or those still in development, and for round-table discussions, these things can be more difficult in a virtual setting. Instead, we have chosen to concentrate on panel sessions and pre-recorded 5-minute 'rapid-fire' talks with channels for questions. Both will have chat and question channels for audience engagement. We are unsure if this will work but we will record our experiences and participant feedback for next year's event organisers!
Presentations and talks
We will have national and international keynote speakers and panellists from multiple sectors at the event. Participants will also have the usual opportunities to present their work either through rapid-fire or more traditional 10 to 15 minute verbal presentations.
We particularly encourage talks from unfinished projects to encourage peer-review and let others see 'behind the scenes' with the issues of data access, cleaning, resourcing and changing requirements that we all face. We also welcome abstracts from non-government organisations where we can exchange knowledge and experience of dealing with similar issues.
International networking
We have already had questions from international organisations about the event, so we are exploring how best to encourage networking and discussions across multiple time zones. One option is to have some dedicated afternoon channels, as well as the morning sessions. This would mean that people can answer questions and network with researchers at times that suit everyone.
Engagement and how to get involved
The Methodology Symposium has such a good reputation among analysts, so it's a bit intimidating to be organising one. But we're excited by the theme we have developed and the engagement we have seen from Senior Leaders and potential speakers has kept us motivated. It's great to see so many people interested in the event before registration has even opened.
It will be a nerve-wracking few months before the conference in November, and I'm sure we will all sleep well afterwards. We hope you can join us for what will be an inspiring event.
You can find more information about the Symposium and how to get involved on the event page. The closing date to submit your abstract is now Friday 9 September 2022.