This item is archived. Information presented here may be out of date.
My unexpected secondment at the BBC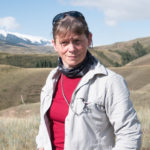 I had forgotten about my unsuccessful application to work at the BBC for three months until, in mid-September 2020, I received an email asking if I was still interested. The catch? It was due to start in three weeks.
The main advantage of being a reserve replacement is that I didn't have time to panic, the downside was less time to prepare. Luckily I started at a time when travel was allowed so I was able to spend time at New Broadcasting House, benefiting from an induction with the BBC Head of Statistics, Robert Cuffe, and the existing secondee (they helpfully factor in a week's handover). I also got to tour the newsroom and studios and meet some of the colleagues I'd be working with over the next three months, which was a real help for the subsequent working from home as we went into 'lockdown 2.0'. I had to spend a fair chunk of the first week getting linked to the many IT systems the BBC use and battling the ancient old Macbook that passes for the secondee's laptop.
We have times of having to respond quickly in Department for Education, but it's not a patch compared to the speed of reaction in the BBC. For example, when new coronavirus (COVID-19) death data comes out (9.30am on a Tuesday), you need to be able to see the salient points, check cumulative figures, and write up a snappy summary in a matter of minutes.
Robert is the absolute master at this and it was incredibly instructive to work alongside him. We would often sit in Zoom as we digested the figures, worked out where the potential story was and how the lines should be written up. I certainly didn't get up to his speed but I definitely improved as time went on and I hope I can bring that skill back into my day job. My writing style got better too: a reduced tendency to waffle and more simple explanations and short sentences.
Inevitably a lot of the work I did was COVID-19 related, but there was plenty else to get my teeth into. Equally time critical was checking figures used in a political speech, sometimes as it happened (during PMQs for example). Much of my work was when journalists asked advice on data they were intending to report on. They may have accessed this from a variety of sources including freedom of information requests, charities contacting them hoping for coverage, releases from government departments or maybe cabinet statements. I might advise whether the figures they wanted to use were applicable, suggest alternatives, or sometimes have to explain why they should not use them at all.
I was slightly concerned my statistical skills would not be good enough. However, this wasn't a problem. Even when the journalist was particularly numerate they still had to write their piece to make it easily understandable by the general public. Also ministers don't undertake complicated analysis to create their headline figures: they will take something from a publication or statement by, say, an industry body, their own or another government department (such as the Office for National Statistics). Google was very much my friend!
What has increased significantly within BBC online in the last couple of years are the reality checker or explainer pieces. The use of numbers – and charts – to tell a story or provide background is a huge positive and I'm proud to have been part of that movement.
Overall it was an amazing experience, I was immensely grateful to my department for releasing me at such short notice (and covering my work while I was away), and if you get the opportunity I would definitely recommend giving it a go.