This item is archived. Information presented here may be out of date.
My elevator pitch for taking on a Data Science Apprentice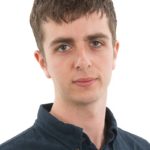 Working as a data science degree apprentice over the last 2 years has been an incredibly rewarding experience.
In a bid for managers to consider taking on a data science apprentice, I want to share my top four reasons why this is a great idea.
Reason one
The skills learned on the apprenticeship are more practical than you might expect.
My favourite part of the apprenticeship is being able to immediately see the value of the skills I learn at uni. If there's one thing this pandemic has made abundantly clear to me it's that these skills are highly useful for my day to day work at the Office for National Statistics (ONS).
For instance, recently, my confidence in data visualisation allowed me to complete a piece of rapid analysis work for a weekly publication on online price changes. By building a dashboard application I was able to streamline data validation processes and enable end users to rapidly assess the quality of the data and understand trends. Each week this now feeds into the publication that is used across government.
Similarly, I've found that the work flows I've picked up working in the Emerging Platforms Team, such as working from JIRA boards and version controlling code development using GIT, have been incredibly useful in terms of increasing efficiency and ease of collaboration while remote working. For me, learning in this hands-on manner really solidifies what I've covered on the course as I can see first-hand how the theory applies in real world projects.
Reason two
You're not just getting an isolated individual, data science apprentices come with a structure of support from university and a network of peers with expert knowledge in data science.
Whether its solving coding bugs or mathematical problems, apprentices come with a network of peers and experts in academia they can potentially tap into to get answers. Of course, apprentices will need support from their workplace as well but by engaging with the apprenticeship the pool of available resource has vastly increased.
Whether working alongside data science professionals or engaging in peer-to-peer learning with our classmates, apprentices are exposed to diverse set of individuals with interdisciplinary backgrounds. Occupying these two worlds plays into the strength of data science as a team sport. We get to experience how building diverse teams with complementary skill sets provides a solid foundation for impactful data science project work.
Reason three
Apprentices can plug skills gaps.
Collaborating with the university allows manager to plug any skills gaps they may have. Integration of the degree coursework and work-based learning provides a novel opportunity for managers to tailor development to their specific requirements. Supporting this kind of development also helps to foster a culture of life-long learning where upskilling is the norm, serving to reinforce a healthy research and development base.
Reason four
Apprentices add resilience to teams.
Building data science capability in this way ensures teams are resilient to change and can meet the demands of digital transformation. With this we can continue to modernise and improve the statistics that ONS produce, and in turn strengthen science, research and innovation across the UK. As disruptive technologies continue to change the world around us, I firmly believe the Apprenticeship scheme provides a means of ensuring we have the talent to underpin our ambitions.
National Apprenticeship Week 2021
National Apprenticeship Week 2021 aims to shine a light on the amazing work being done by employers and apprentices across the country.
Read about apprenticeship programmes in the Government Statistical Service.